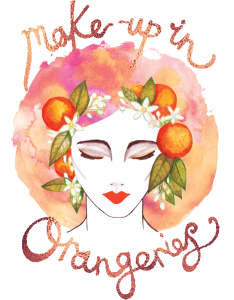 Make-up in Orangeries was launched in 2014 in London, UK. We specialise in professional make-up artistry and provide flexible services for bridal trial appointments and weddings nationwide. Due to our rapid expansion, we now cater for worldwide hair and make-up bridal appointments for our potential clients.
In addition to our forte in bridal services, we also provide artists for commercial, personal portfolios, themed celebrations, fashion, TV and promotional purposes.
I'm Rachel Mannix, the founder and chief artist of Make-up in Orangeries.
I'm a highly experienced make-up artist and hair stylist. I trained as a Make-up Artist at MGT and then worked for MAC and Kryolan and have been working independently for the past seven years, specialising in wedding make-up. I've done over 200 weddings and have been featured in London Bride magazine and Love my Dress.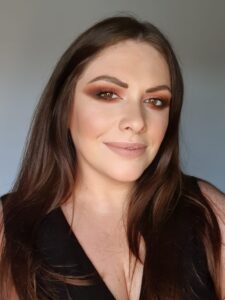 I am creative and professional, working in various styles to suit your tastes, including natural, classic, vintage and glamorous. I only use premium make-up products (MAC, Bobbi Brown, Nars, YSL, Hourglass, Kryolan and Tom Ford).
I've always been creative and love working with women to help them feel and look their best on their wedding days.
'FOR ME, MAKEUP HAS NO RULES. IT CAN BE TAILORED TO SUIT EVERYONE AND ANYONE. I HAVE ALWAYS WANTED TO INSPIRE PEOPLE AND MAKE THEM FEEL THEIR BEST – I BELIEVE GREAT MAKEUP IS THE KEY TO DO BOTH.'
I live and work mostly in London, but travel within the UK and even internationally for my beautiful brides! I like to get to know you and will work with you to create your perfect look for your wedding day. I collaborate with a team of hair and make-up artists with a similar style so if I'm unavailable I can recommend an artist i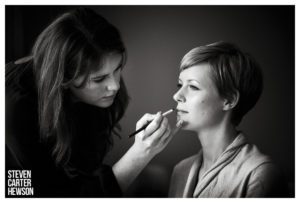 n my team to suit your budget.
'LET MY TEAM INSPIRE YOU, MAKE YOU FEEL COMFORTABLE AND EXPLAIN OUR TECHNIQUES ALONG THE WAY. IT'LL HELP YOU PICK UP HANDY HINTS AND TIPS, SO YOU'RE NOT JUST LEAVING LOOKING YOUR BEST, BUT WITH THE KNOWLEDGE TO RECREATE THE LOOK YOURSELF.'
Want some inspiration? Have a look through our style gallery or Instagram and see what catches your eye. Or have a read through our products and services menu.